Macro Intro
If you have had to save a Word Document as a PDF you likely have these steps memorized: Navigate to File, selecting Save As, finding the Folder Path, search through the File types for PDF, select PDF and click Save. Nothing complicated about this process but the potential to make a mistake exist at every step along the way. Making a mistake slows you down more than anything when working on your computer. Good news is there is a better way using VBA! The Word Quick PDF macro saves the Active Word Document as a PDF with one click! By default, the new PDF is saved to the Folder Path of the Active Word Document. The Word Quick PDF macro provides a consistent result each and every time it is run. The potential to make a mistake is eliminated when using this Word macro. The traditional way to save a document as a PDF results in 5-6 clicks on average. You can turn this to only 1 click after installing the Word Quick PDF macro. Those that move information the best on their computers WIN!
See it in Action
Watch this video to see this macro in action.
Code
Here is the code for this macro. Make sure the following References are setup before running it:

Visual Basic For Applications, Microsoft Word 16.0 Object Library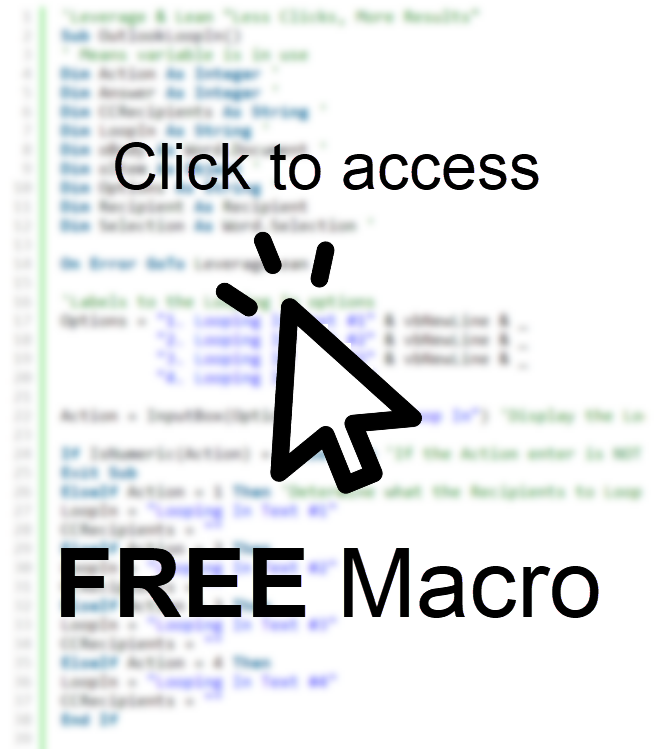 Customization
These segments of code can be customized to personalize this macro.